TelephoneLists.Biz – A Cut Above Other List Brokers
As list brokers, our goal is to provide you with the list you need for a successful direct marketing campaign so that your business will grow. Our marketing lists are divided up into different categories depending on your needs.
Our Business and Residential telephone lists are distributed by download (or can be provided on CD/DVD for the additional shipping cost).
The USA Business and Residential lists are pre-sorted by zip code and area code. You also receive a file containing the entire state not sorted. The Business list can also be sorted by business code.
The Canadian Business and Residential lists are pre-sorted by the FSA – Forward Sortation Area (first 3 characters in the postal code) and area code. The Business list can also be sorted by business code or location.
The Residential listings are compiled from a number of different sources including white pages, directories, and credit reports.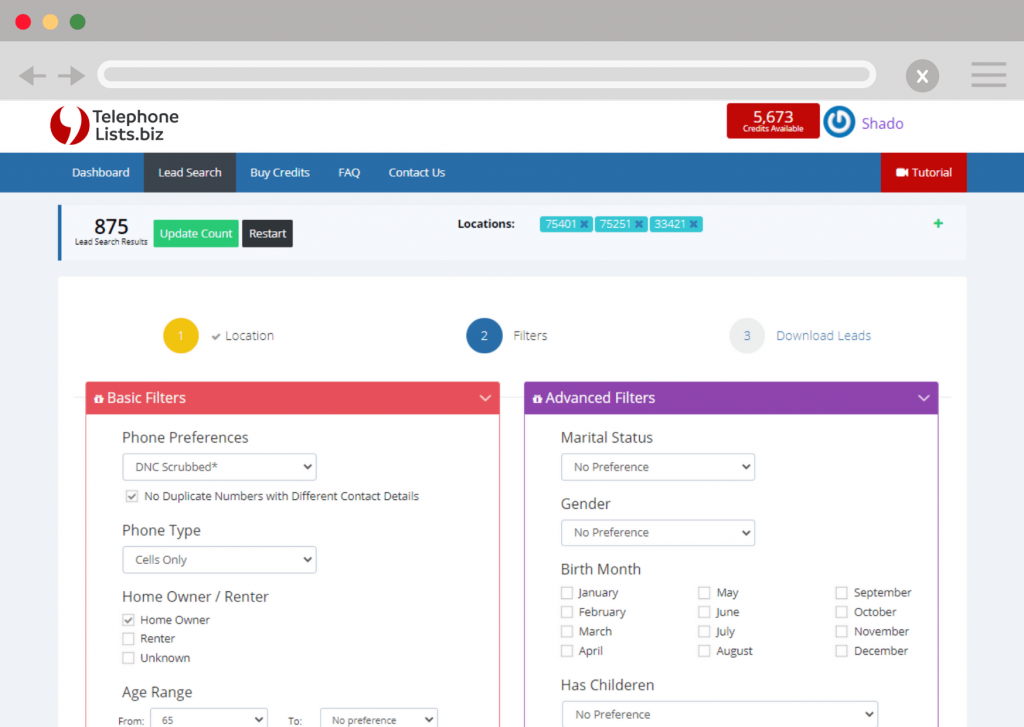 TelephoneLists.Biz – An Expert Broker in Many Industries
At TelephoneLists.Biz, we try to be different than other list brokers. We try to be different because our mission is to be the best phone list broker possible in everything we do.
Businesses in many industries have noticed our effort to be the best, including companies in the following industries:
Insurance
Real Estate
Solar
Appointment Setting
General Telemarketing
Credit Card Processing
Collections
Lead Generation
What Sets TelephoneLists.Biz Apart From the Competition
The things that make us different also make us the affordable cold call list broker of choice for businesses in so many industries. What separates us from other list brokers? Here are some of the key things that distinguish us from the competition:
Cost-Effectiveness: As a residential and business list broker, we know how important it is for you to get the sales leads you need at an affordable price. Some of our competitors have large overhead costs that require them to charge more for their lists. Instead of floating large costs, we've invested our energy and resources into providing bulk lead lists by state and creating an easy-access, user-friendly web portal for those who subscribe to our Unlimited Plan. This enables us to keep our overhead low and provide you with exceptional value.
No Contracts or Hidden Fees: If you're looking for an affordable phone list broker that doesn't require you to sign a contract or charge hidden fees, you've found it. When you subscribe to our Portal Plan, you'll pay a straightforward monthly fee for leads you can filter and download. When you buy one of our classic or targeted lists, you'll pay a one-time fee. Either way, you won't have to sign a contract or pay hidden charges, and you can cancel your subscription to our Portal Plan at any time without having to pay a penalty.
Technical Support: Our relationship doesn't end after you subscribe to our Unlimited Plan or purchase a sales lead list from us. We've put together a great team of knowledgeable experts to provide technical support that will help you get the most out of your leads as well as our web portal.
If you are looking for consumer or business telemarketing lists or need any assistance, we have list brokers ready to help you, so please don't hesitate to call: 800-713-8353 or 972-713-6622.