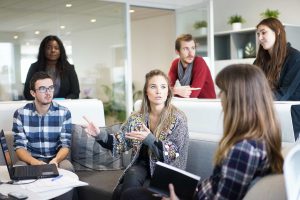 If you're in the business of selling goods or services over the phone, you're at risk of more than people simply hanging up on you. You're also exposed to possible litigation. So far, the Federal Trade Commission has filed nearly 120 enforcement actions against companies for violating the Telemarketing Sales Rule's Do Not Call provision. To date, the highest settlement a violator of the Do Not Call provision has had to pay was $7.5 million, but other offenders have also had to pay millions of dollars for failing to abide by the prevailing federal law. Luckily, you can avoid costly legal headaches by cleaning your call lists regularly. At a minimum, you should scrub your leads lists every spring to make sure you're complying with the law.
Download A Free Sample
Cold Call List Scrubbing Tips
Of course, realizing you should scrub your call lists is quite different from knowing how you should go about doing it. Here are some cold call list scrubbing tips you can use to remain in compliance with the Telemarketing Sales Rule's Do Not Call provision:
Use a Quality List Provider:
If you're going to
buy lead lists
, you should work with a quality vendor. What makes a quality vendor? Providing accurate lists that are updated regularly goes a long way toward making a list vendor a worthy marketing partner instead of a run-of-the-mill call list provider. At TelephoneLists.Biz, we perform major updates on our unlimited database lists quarterly. We do the same for our
targeted and classic lists annually
. By performing significant updates in keeping with a strict schedule, you can expect our lists to be highly accurate. Contact us to learn more or download a free sample list today.
Segment Your List:
Depending on the kind of list you decide to buy, the odds may be good that you won't need to contact every person on the list for your current sales campaign. If that's the case, you should segment your list into sections. Doing this will make each section and your entire list much easier to manage, maintain and update.
Use Your List and Talk to Contacts:
One of the smartest things you can do to ensure your list is accurate is to use it often and talk to the people on the other end of the line. It's common sense that a list that hasn't been used in a while will include more inaccurate data than a more recent list that's used often. As your team uses your list, your call center representatives should ask prospects to verify their contact information as well as how they prefer to be contacted. In general, prospects will appreciate this common courtesy, and they'll end up sharing even more information that can eventually lead to sales.
Use a Data Scrubber:
To be sure your list complies with federal law, you should use a
data scrubber like the one provided by EVS7
. To use this powerful tool, you'll first need to set up an account at telemarketing.donotcall.gov so you can access the official Do Not Call list. Once you do that, you can download EVS7's free data scrubber. You'll then simply upload your leads list along with the Do Not Call list, and the tool will scrub your call list for numbers on the Do Not Call list. Remember — your company is subject to legal action if you fail to comply with the law. Follow the cold call list scrubbing tips provided above to avoid litigation that could end up costing millions to settle. Give us a call at 1-888-714-2844 to learn how our high-quality lists can benefit your organization today.