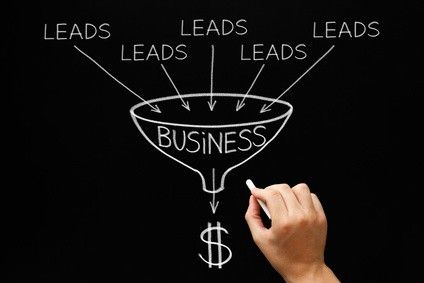 Even if you've been in sales for a while, it's important to research sales lead generation techniques on a regular basis. While you may be satisfied with your current arsenal of lead generation techniques, you never know when you might come across a tactic that may be even more effective at identifying qualified prospects. Although technological advances have opened up a world of new lead generation techniques, you should incorporate them with some tried and true tactics that have stood the test of time. Depending on what you're selling, it's likely
your target market
includes more than tech-savvy Millennials, after all. Combining newer sales lead generation techniques with more traditional ones is often a good idea. Keep reading to learn some tips for acquiring new leads. As you'll see, we've compiled a list that includes both conventional and more modern lead generation tactics that will help you and your team reach your sales goals.
Download A Free Sample
Buy a High-Quality Leads Lists
In general, your results will only be as good as your starting point. This means that it's critical for you to use a high-quality list of leads if you're going to conduct a sales campaign over the phone. When you use a quality leads list, it's easy to couple your verbal sales campaign with a direct mail or email campaign. By doing that, you have two touch points that enable you to engage the members of your target demographic. This makes it easier for you to guide people through the various points of the sales process. While you may know you need high-quality leads lists, finding them isn't always easy. Now that you've discovered TelephoneLists.Biz, however, you've found
your source for leads lists
that are always of the highest quality. Whether you want a
national or localized list of sales leads
or you want to establish a pipeline of quality leads that you can tap at will, we can provide what you're looking for:
You can purchase individual leads lists that you can download or have sent to your location on a CD.
Alternatively, you can subscribe to our web portal, which will give you access to our database of leads 24 hours per day, seven days per week.
We update our leads lists quarterly to ensure they're as accurate as possible. Our lists are in CSV format, which is compatible with Excel and the majority of dialer systems and CRMs. This means you and your team can start calling prospects shortly after you receive your high-quality list of leads from TelephoneLists.Biz. If you want to test the quality of our lists, we invite you to contact
TelephoneLists.Biz
to request a free sample list today.
Solicit Online Reviews
Today, word of mouth advertising often takes the form of online reviews. The vast majority of consumers consult online reviews prior to making a purchase, especially if they're unfamiliar with your brand. You can boost the success of your sales campaign by asking people who've purchased from you in the past to review your company or your goods and services online. After you've accumulated a significant number of online reviews on trustworthy review websites, you can refer prospects who are unsure about making a purchase to the websites where your business is listed. Encourage them to read the posted reviews and set a time when you'll call again to follow up.
Use Social Media
Using social media to promote your goods or services can be a highly effective way to boost your sales. You can:
Post videos introducing new products or services
Share tutorials
Host contests
Respond to your followers' inquiries and comments.
The key to using social media effectively is to remain active and involved without overwhelming your followers. Once you strike a balance, you'll see the value that social media can bring to your sales campaign. By using these three techniques, you can widen your pool of potential candidates and promote your business more effectively.
Contact Telephonelists.biz
today to learn more.